Volvo XC90: Maintenance and service / Fuses in the engine compartment
The fuses in the engine compartment help protect electrical components such as engine and brake functions.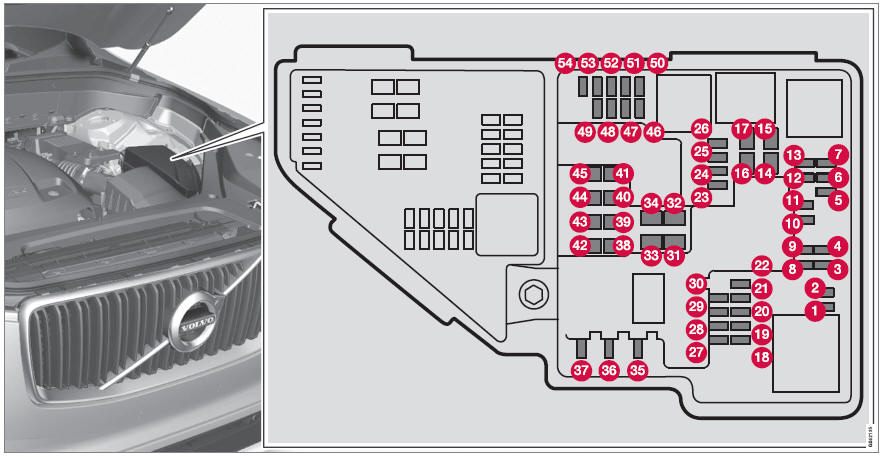 Fuse pliers are provided on the inside of the fuse box cover to assist in removing and inserting fuses.
There are also spaces for several extra fuses in the fusebox.
Positions
There is a decal with a diagram of the locations of the fuses on the inside of the cover.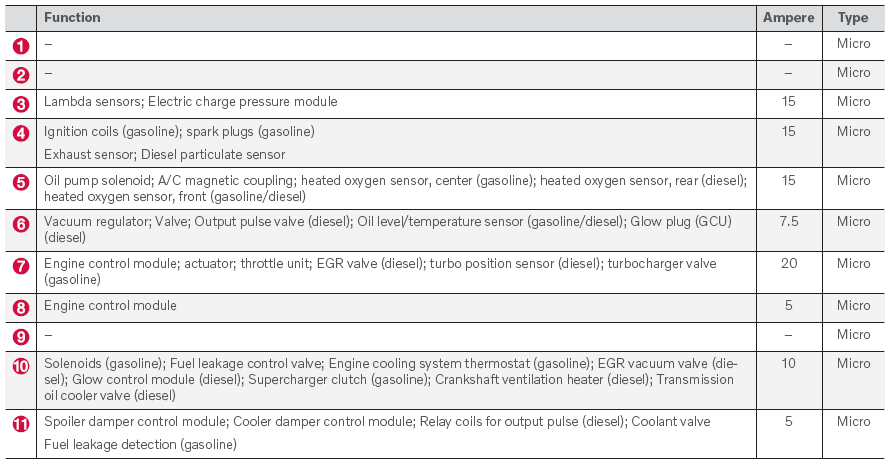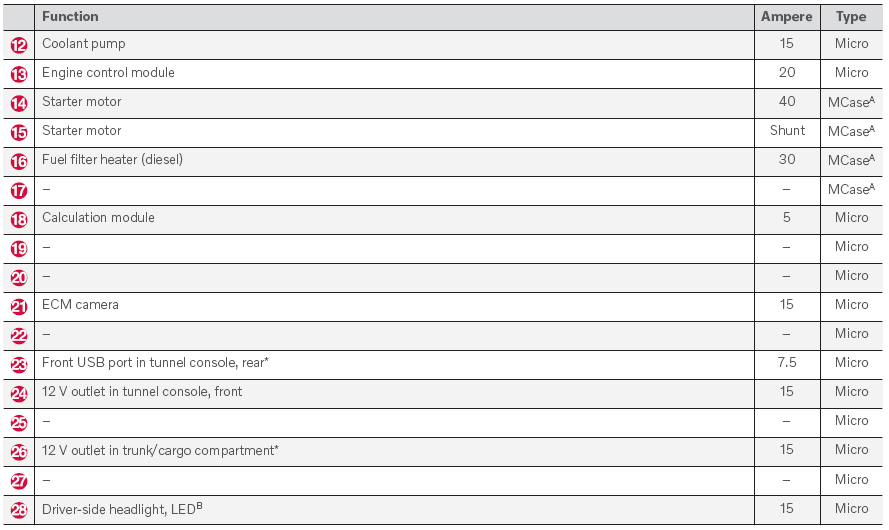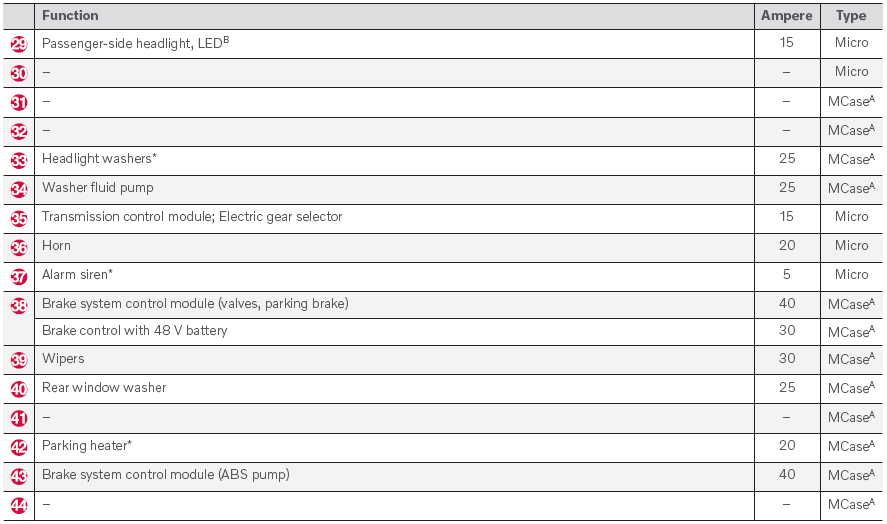 A This type of fuse should be replaced by a workshop. An authorized Volvo workshop is recommended.
B LED (Light Emitting Diode)
* Option/accessory.