Volvo XC90: Media player / Compatible file formats for media
In order to play media, the following file formats must be used.
Audio files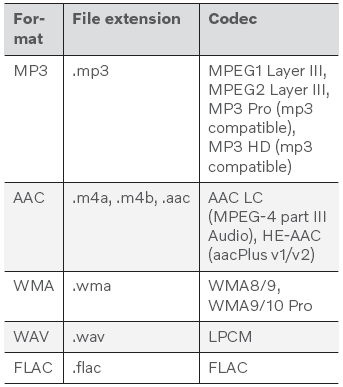 Video files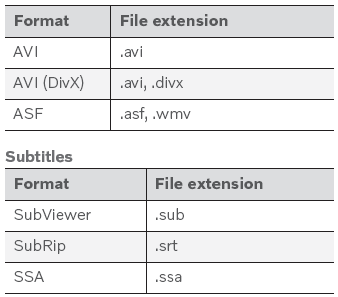 Subtitles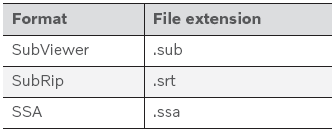 DivX®
DivX-certified devices have been tested for high-quality DivX (.divx, .avi) video playback. When you see the DivX logo, you have the freedom to play your favorite DivX videos.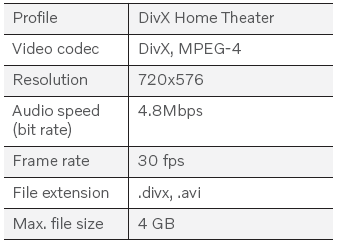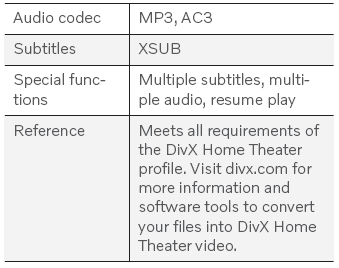 For the contents of USB devices to be read, the following specifications must be met. Any folder structures will not be shown in the center display during playback...
(Option/accessory.) With CarPlay1, you can listen to music, make phone calls, get driving instructions, send/ receive messages and use Siri, all while remaining focused on driving...
Other information:
The type approval for the vehicle's radar units for adaptive cruise control* (ACC1), Pilot Assist* and BLIS*2 are found here. This device complies with Part 15 of the FCC Rules and with Industry Canada licenseexempt RSS standard(s). Operation is subject to the following two conditions: (1) This device may not cause harmful interference, and (2) This device must accept any interference received,..
A remote key can be linked to a driver profile. This driver profile and all of its settings will then automatically be selected every time the vehicle is used with that particular remote key. The first time the remote key is used, it is not linked to any specific driver profile. The Guest profile is automatically activated when the ignition is switched on. A driver profile can also be selected..