Volvo XC90: Starting and driving / Ignition modes
The vehicle's ignition can be put in various modes (levels) to make different functions available.
To enable the use of a limited number of functions when the engine is not running, the ignition can be put in one of three different levels: 0, I and II. These levels are referred to as "ignition modes" in the Owner's Manual.
The following table shows which functions are available in each ignition mode: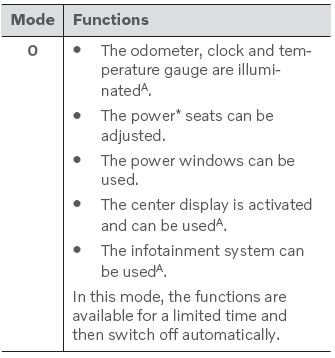 A Also activated when the door is opened.
* Option/accessory.