Volvo XC90: Creating and registering a Volvo ID / Sensus - connection and entertainment
Sensus makes it possible to use apps and turn your vehicle into a Wi-Fi hotspot.
This is Sensus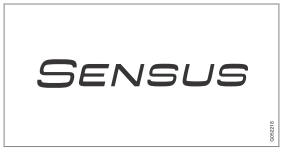 Sensus provides an intelligent interface and Internet connection to the digital world. An intuitive navigation structure offers access to relevant assistance, information and entertainment when it is needed, without distracting the driver.
Sensus includes all of the solutions in the vehicle related to entertainment, Internet connection and navigation * , and serves as the user interface between the driver and the vehicle. Sensus is what makes communication between you, the vehicle and the world around you possible.
Information when it's needed, where it's needed
The vehicle's displays present the right information at the right time. Information is presented in different displays depending on how it should be prioritized by the driver.

Different types of information are shown in different displays depending on how the information should be prioritized.
Head-up display *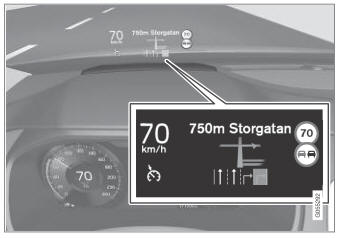 The head-up display presents information that the driver should react to immediately.
For example, traffic warnings, speed information and navigation messages * . Road sign information and incoming phone calls are also shown in the head-up display. These can be handled using the right-side steering wheel keypad or the center display.
Instrument panel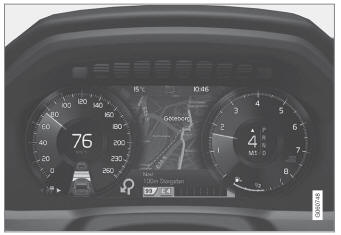 12" * instrument panel.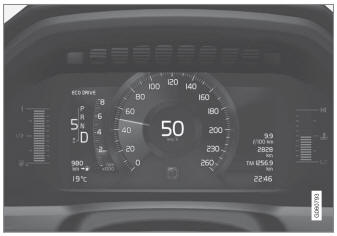 8-inch instrument panel.
The instrument panel displays information such as speed, incoming phone calls or the track currently playing. It is controlled using the steering wheel keypads.
Center display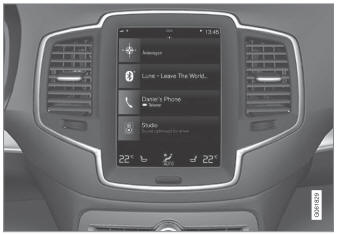 Many of the vehicle's main functions are con trolled from the center display, a touchscreen that reacts to taps and other gestures. This minimizes the number of physical buttons and controls needed in the vehicle. The screen can also be operated while wearing gloves.
The center display is used to control e.g. the climate and entertainment systems and to adjust the power seats * . The information presented in the center display can be handled by the driver or by someone else in the vehicle.
Voice control system
The voice control system enables the driver to control certain vehicle functions without taking their hands off the wheel. The system can understand natural speech. Use voice commands to e.g. play a song, make a phone call, increase the temperature in the passenger compartment or have a text message read aloud.
Related information
Head-up display *
Instrument panel
Center display overview
Voice Control
Internet-connected vehicle *
Sharing Internet from the vehicle via Wi-Fi hotspot (tethering)
* Option/accessory.