Volvo XC90: Climate control / Air distribution options
Air distribution can be adjusted manually if needed. The following options are available.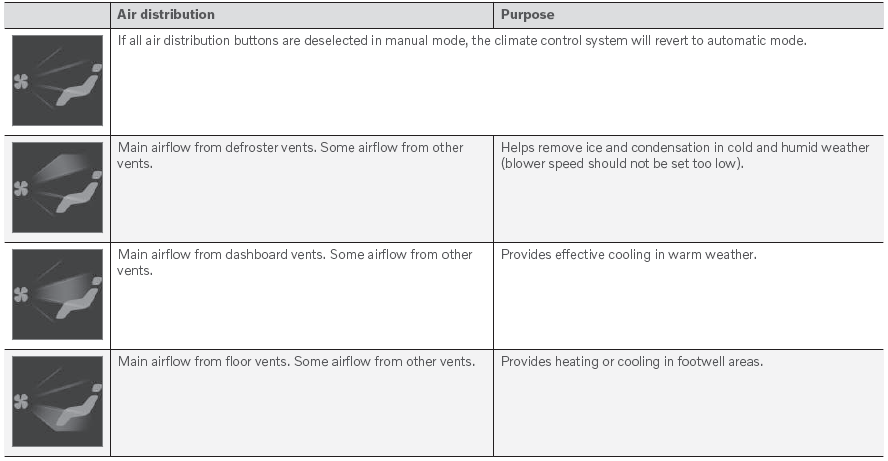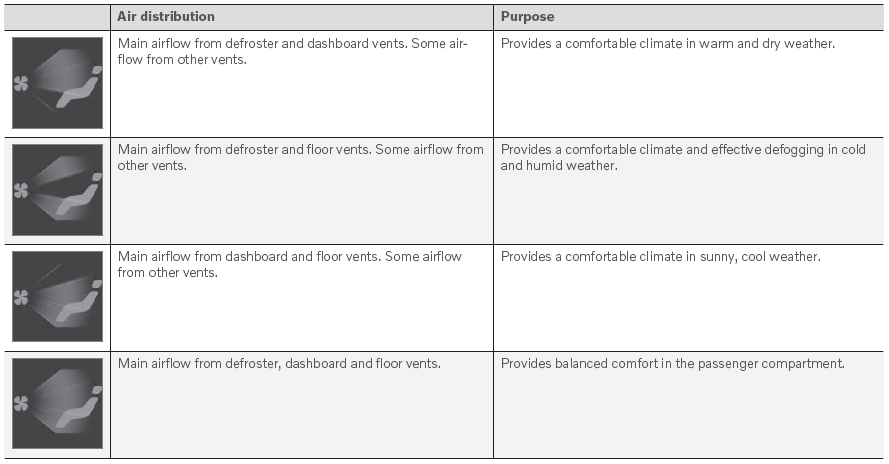 Some of the air vents in the passenger compartment can be individually opened, closed and directed. Misting can be eliminated by directing the outer air vents towards the door windows...
The climate system functions are controlled from physical buttons on the center console, the center display, and the climate panel on the rear side of the tunnel console*...
Other information:
Safety mode is a feature that is triggered after a collision if there is potential damage to an important function in the vehicle, such as the fuel lines, sensors for one of the safety systems, the brake system, etc. If the vehicle has been involved in a collision, the text Safety mode See Owner's manual may appear in the instrument panel along with the warning symbol if the panel is undamaged..
The rear fog light is considerably brighter than ordinary taillights and should only be used to help other road users see the vehicle when visibility is reduced by conditions such as fog, snow, smoke or dust. Rear fog light button. The fog lights are located on the right and left sides of the rear of the vehicle. The rear fog light can only be used when: ignition mode II is active and the lig..